California School of Management and Leadership
---
Shaping Leaders Since 1978
Make your mark in business with the California School of Management and Leadership.
You have a vision of the kind of leader you want to be. The California School of Management and Leadership (CSML) at Alliant International University can help you bring it to life.
For more than 40 years, CMSL has been training innovative leaders who approach their roles with respect for inclusion, cultural awareness, an understanding of trending technology, and a high degree of intellectual engagement.
We are a business management school that trains you to have a competitive edge in the tech and quantitative fields. Here, you can learn to lead and mentor the next generation of professionals into the ever-expanding arena of business. A graduate degree from CSML can help you make your mark locally, nationally, and globally. Learn to lead in technology-driven businesses with a degree in:
At the California School of Management and Leadership in San Diego, we offer you a business school that is:
Credible, Accredited Education

–

We are part of a regionally accredited university, and our business degrees have earned Accreditation Council for Business Schools and Programs (ACBSP) accredited status, a prestigious mark of educational quality from a leading specialized accrediting body.

Internationally Inclined –

At Alliant, multiculturalism is not an option—it's a necessity. As global commerce blurs geographic borders and becomes ever-more inclusive, so too must the emerging business leaders. No matter which program you pursue at Alliant, you will find an in-depth education on multiculturalism in business. You will be immersed in worlds outside of your own, and you will develop into a culturally refined professional.

Focused on Practical, Real-World Experience –

In ea

ch of our programs, we cultivate opportunities to develop your skills through hands-on experience. Whether that's the six-month Executive-in-residence Mentorship program that's part of our MBA program, internship opportunities with leading organizations, or "Living Lab" courses that bring the outside world inside the classroom, you will have access to nearly every corner of the business world.

Connected with Diverse Alumni –

More than 45

,000 alumni across 100 countries have used their Alliant education to build successful careers in many companies, industries, and countries. We are immensely proud of our alumni, and we truly value maintaining ongoing relationships with each of them. We look forward to expanding the Alliant family even further in the years to come.

Aimed at the Student Experience –

We have strong

partnerships for research projects, internships, and networking. Classes are relatively small where students are treated as academic colleagues and professionals. We strive to maximize student growth, learning, and career opportunities.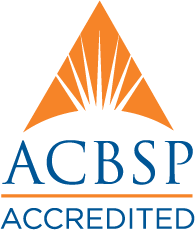 Bachelor's Programs
Business Administration (BS) Hospitality Management (BS) Information Systems Technology (BS)
Graduate Programs
Data Analytics (MS) Healthcare Analytics (MS) Information Systems Technology (MS) Business Administration (MBA and DBA) Business Administration (MBA) with Hospitality Management Concentration Leadership (PhD)
Related Programs
Organizational Behavior (MA) Organizational Psychology (MA) Organizational Psychology (PhD) Organization Development (PsyD)
Certificate Programs
Certificate in Cybersecurity Certificate in Data Analytics Certificate in Data Management Certificate in e-Business Management Certificate in Financial Management Certificate in Healthcare Analytics Certificate in Technology Certificate in the Internet of Things

The cultural diversity of the students and the supporting and caring professors has created an enriching educational environment which is most unique and special.
---

CSML programs are accredited by the Accreditation Council for Business Schools and Programs (ACBSP). ACBSP accreditation certifies that the teaching and learning processes offered within CSML's programs meet the rigorous educational standards established by said accrediting body. Please note that not all programs are available at every campus, online, or to residents of every state. For important information about the educational debt, earnings, and completion rates of students who attended this program, please visit alliant.edu/consumer.. Alliant International University is accredited by the WASC Senior College and University Commission (WSCUC), a regional accrediting body recognized by the U.S. Department of Education.
© 2020 Alliant International University