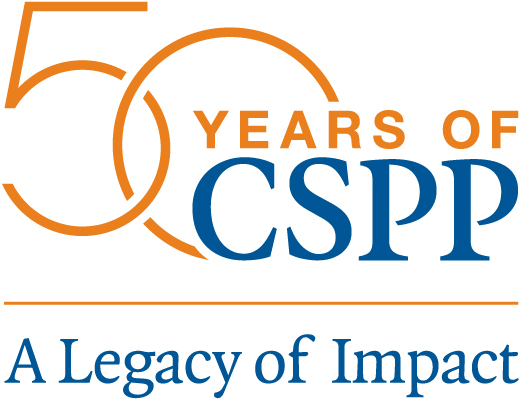 "We take pride in our legacy of providing the next generation with the tools they need to translate their education to public benefit, advocacy, and service to their communities. We take pride in our legacy of impact."
Dalia Ducker, PhD
Dean. CSPP

CSPP

50th Anniversary Reception

a

t APA 2019
We are happy to celebrate another year of our CSPP | Alliant family attending, presenting, and reuniting at the 2019 American Psychological Association (APA) Annual Convention in Chicago, Illinois from August 8-11.
Please join us for our CSPP 50th Anniversary Reception at APA 2019. This is a free event for alumni, current and former faculty, current students, prospective students, staff, and friends of the university.
Thursday, August 8, 2019 | 5:30-7:00 pm
(note new day and time)
Hyatt McCormick Place
Regency Room
This is a unique opportunity to network with alumni, connect with faculty and students from multiple campuses, and enjoy some delicious food, compliments of CSPP | Alliant and the Alliant Educational Foundation.

Members of our community who live in the Chicago area, but are not attending the APA Convention, are also welcome to come to the reception. Please RSVP by July 26.
Stay tuned for more information and a list of our CSPP | Alliant presenters at APA 2019. If you are presenting and/or receiving an award during the convention and your name is not yet on the list, please submit your information online. And don't forget to stop by our booth in the exhibit hall, booth #301.
Let's Get Social
Be sure to use the hashtag #CSPPatAPA and tag us when sharing social media updates at or about the conference!
Check out all #CSPPatAPA posts here:
Thank you to those in attendance
And check out the photos here.

Alliant is a private university accredited by the WASC Senior College and University Commission (WSCUC). We are an equal opportunity employer and educator.